PressClub Italia · Article.
BMW Motorrad at INTERMOT 2018.
26.09.2018

Comunicati Stampa

Archiv
Two motorshow premieres and a wide-ranging support program attract visitors to the international motorcycle show in Cologne.
Munich. Even before the 2018 season draws to a close, BMW Motorrad is already providing a taste of what will come in the following model year at the INTERMOT motorcycle show in Cologne from 3 – 7 October by presenting two motorshow premieres. BMW Motorrad invites all media representatives already at the INTERMOT motorshow on the press day (Tuesday, 2 October 2018), to an exclusive "press brunch" at 11.30 am.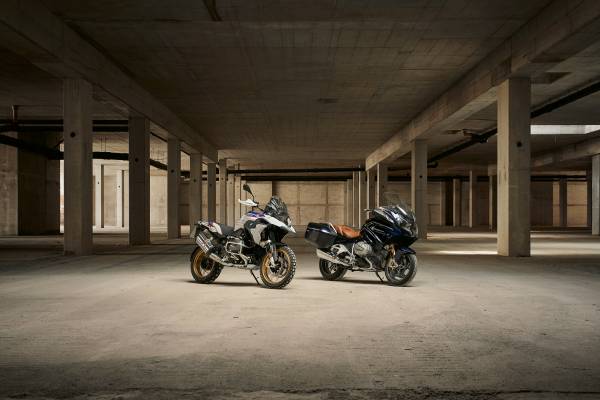 Two new models and the 2018 model line-up live and up-close.
Every two years BMW Motorrad and over 1,000 companies in the two-wheel business from all over the world come together at the INTERMOT motorcycle show in Cologne to present their products ranging from motorcycles, scooters and e-bikes to 220,000 visitors. BMW Motorrad receives INTERMOT visitors at a stand covering 800 m² and provides an overview of its 2018 model range. The BMW R 1250 GS and BMW R 1250 RT, which were presented just a few days before, will celebrate their motorshow premiere in Cologne.
Apart from the current model range and the new products, visitors can also explore the extensive range of accessories as well as the innovative BMW Motorrad rider equipment at the BMW Motorrad stand. BMW Motorrad also has its own stand again at INTERMOT Customized in hall 10. 14 exciting BMW custom bikes are displayed on an area covering 180 m².

Wide-ranging support program.
In addition an exciting and varied program with the motto "Make Life a Ride" awaits visitors. On Friday, 5 October there will also be the Pure&Crafted Campus 66 Special on the Campus Fichtenhain area in Krefeld which revives the spirit of the Pure&Crafted festivals on a smaller scale. As a special event on Saturday morning (6 October), there will be a joint ride-in from the campus to INTERMOT.

There will also be plenty of adrenaline around when the "Sultans of Sprint" launch their 1/8 mile sprint race, which BMW Motorrad will also take part in. And of course the current BMW Motorrad models will also be awaiting test riders on the test ride course.

Intermot Cologne, 3 – 7 October 2018
Opening hours: daily from 9 am to 6 pm
Location: Koelnmesse, hall 6 and hall 10, Messeplatz 1, 50679 Cologne

You will find press material on BMW motorcycles as well as BMW Motorrad rider equipment and Original BMW Motorrad Accessories in the BMW Group PressClub at www.press.bmwgroup.com.
Per ulteriori informazioni:
Andrea Frignani                                                                           
BMW Group Italia
Coordinatore Comunicazione e PR Motorrad
Telefono: +39-02-51610-780
Fax: +39-02-51610-0416
E-mail: Andrea.Frignani@bmw.it
Media website: www.press.bmwgroup.com  (comunicati e foto) e http://bmw.lulop.com (filmati)
Il BMW Group
Con i suoi quattro marchi BMW, MINI, Rolls-Royce e BMW Motorrad, il BMW Group è il costruttore leader mondiale di auto e moto premium e offre anche servizi finanziari e di mobilità premium. Come azienda globale, il BMW Group gestisce 30 stabilimenti di produzione e montaggio in 14 paesi ed ha una rete di vendita globale in oltre 140 paesi.
Nel 2017, il BMW Group ha venduto oltre 2.463.500 automobili e più di 164.000 motocicli nel mondo. L'utile al lordo delle imposte nell'esercizio finanziario 2017 è stato di circa 10,655 miliardi di euro con ricavi pari a circa 98,678 miliardi di euro. Al 31 dicembre 2017, il BMW Group contava 129.932 dipendenti.
Il successo del BMW Group si fonda da sempre su una visione sul lungo periodo e su un'azione responsabile. Perciò, come parte integrante della propria strategia, l'azienda ha istituito la sostenibilità ecologica e sociale in tutta la catena di valore, la responsabilità globale del prodotto e un chiaro impegno a preservare le risorse.
Facebook: http://www.facebook.com/BMWGroup
Twitter: http://twitter.com/BMWGroup
YouTube: http://www.youtube.com/BMWGroupview
Google+: http://googleplus.bmwgroup.com
Article Offline Attachments.
Article Media Material.